European

May 30 & 31 | Valencia, Spain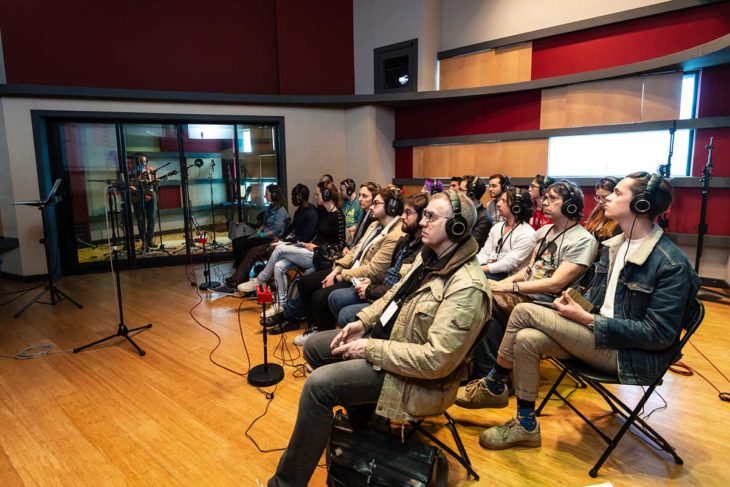 Breaking it down to ABC.

Access

–

Brand

–

Create
Learn to ACCESS your target market more effectively
Build and develop your BRAND identity
Acquire CREATIVE thinking strategies to take control of your artistry
The three keys to your music career. Join CD Baby, Berklee College of Music and the best in the music industry this weekend for lectures, workshops, networking opportunities, showcase events, and more!
You will have the opportunity to take steps forward in your career, experience unique content, get one-on-one mentoring with experts, make lasting connections and walk away with your plan to succeed.
Testimonials
"If you're serious about being a professional musician, you NEED to attend this conference. There's nothing better you can do."
- We Are the Northern Lights
"The CD Baby DIY Musician conference was very uplifting and it was energizing to be around so many dreamers and go-getters. It kind of felt like when I went to music summer camp as a child; the freedom of being away from a world that tells you what you want to do can't be done, surrounded by mentors who have proven them wrong and new friends going through the same battle. I highly recommend this conference to indie musicians."
- Trumpet Grrrl
"The magnitude of this experience has been amazing. It exceeded my expectations beyond belief. Bob Boilen said I was his favorite new discovery. I'm on clouds. The DIY Musician Conference changed my life."
- Ahi
Location
Valencia, Spain
Join us in the Aula Magistral of the prestigious Palau de les Arts Reina Sofía in Valencia, Spain and on the grounds of Berklee College of Music in the City of Arts and Sciences, for a weekend full of workshops, networking, and more!
Numbers to Know
Address:
Palau de les Arts Reina Sofía – Anexo Sur, Av.
Profesor Lopez Piñeiro, 1, 46013 Valencia, Spain
Radio taxi:
+34 963 703 333
Emergency
112
Information:
+34 963 332 802